Inova is Northern Virginia and the Washington, DC, metro area's leader in serving the unique healthcare needs of women. Whether you are planning to have a baby, need a mammogram or face a serious gynecologic illness, our commitment is to care for you at every stage of life.
Inova hospitals offer you and your family the finest in childbirth services. Choose from a number of personalized features and amenities. Know that you will receive the nurturing, expert care you deserve. We want you to have a safe, smooth and memorable birth experience. We are proud to deliver more babies than any other healthcare organization in the area and would love to welcome your baby into the world. 
Pelvic Floor Disorder Treatment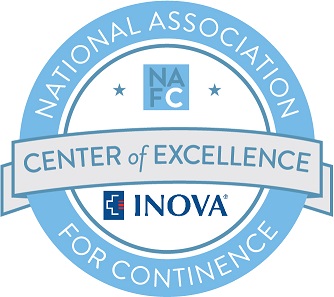 Did you know that nearly 24 percent of American women are affected by pelvic floor disorders? These disorders, also known as urogynecologic disorders, affect women of all ages and levels of physical activity. Fortunately, Inova's network of hospitals, clinics, doctors and other healthcare practitioners is here to help diagnose and treat all pelvic floor disorders with a variety of convenient and effective treatment methods.
In addition, Inova Women's Hospital and the affiliated Urogynecology practices (Inova Medical Group Urogynecology and Mid-Atlantic Urogynecology) have been designated as Center of Excellence by the National Association for Continence. Learn More